CRIF exhibits at Legalex 2019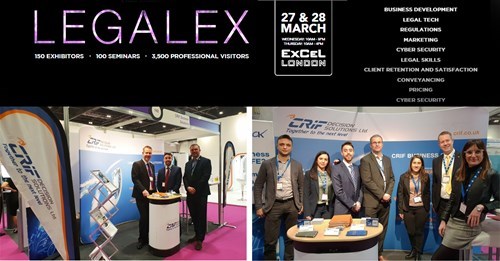 On March 27 & 28, 2019, CRIF exhibited at the Legalex event in London, Europe's most comprehensive and all-encompassing trade show for law firms and solicitors.
Over 3,000 legal professionals came together at the ExCeL to discover the latest tools, products, services, resources and innovations that are changing the game in legal business growth and data security. How the 5th Money Laundering Directive will affect law firms, what are the most common cyber threats (ransomware, phishing, vishing and smishing) and ways to face them, and the digital evolution were among the main topics of the 2-day event.
Read more on crifdecisionsolutions.co.uk